Recognizing that this is a strange poem, i still think it worth sharing.  It is impressionistic but has to do with the experience of one who walks in the Light but the darkness does not comprehend it.  Equally strange it is titled: Ah –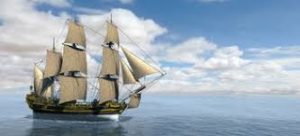 There is a ship that's sailing west upon the light of stars at rest
The sun refused to shine back home so we took up a lightning song
Ah-
If you could sing a different song like one you heard in another dimension
Then wait for love to come on shore to see the weight of glory's store
Ah-
They hate your tune upon that string; it's red, it's blue that song you sing
The water's rising up too high to see the sunset's beauty tide
Ah-
And so you've come to untie it; the knot was tied, it's at an end
My Love is waiting on the side of the mirror that has no sight
If you will listen close you'll see what noses, mouth and ears can't be
Because it's far too visible so in no demand to comprehend
Ah-
I will touch you in places wrought with pain and sorrow and spirits caught
There was a loom above your head; a tapestry, below the thread
Ah-
It is a song as well, but not yet published.  For a sample of other songs visit http://www.envisionmission.org/media
and scroll down the page to see what you are interested in.  Then follow the directions accordingly.
How does the poem strike you?  What feelings does it bring up?  Do you find yourself relating to it or feeling repulsed by it?
Peace to all but especially to those who have an undying love for Jesus.  It is based on the words of John the Apostle: The light shines in the darkness, but the darkness has not understood it.